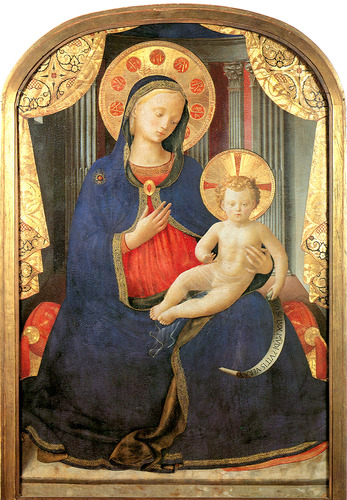 The Life of the Blessed Virgin Mary by Blessed Anne Catherine Emmerich
4.4 THE PROCLAIMING OF MARY'S BIRTH IN LIMBO.
In the moment of Mary's birth I saw the tidings brought to the patriarchs in limbo. I saw them all, especially Adam and Eve, filled with inexpressible joy at the fulfillment of the promise given in Paradise. I also perceived that the patriarchs advanced in their state of grace, that the place of their sojourn became brighter and more spacious, and that it was given to them to have more influence on earth. It was as if all their labor and penance, all the struggling, crying and yearning of their lives had matured into its destined fruit.
CONTENTS | NEXT | FOOTNOTES
Copyright ©1999-2023 Wildfire Fellowship, Inc all rights reserved